Voll Products
Kruisweg 6
1861 LB Bergen NH
The Netherlands
tel +31 72 589 87 94
Mobile +31 65 326 18 08
Fax +31 72 581 89 18
E-mail
vollproducts@quicknet.nl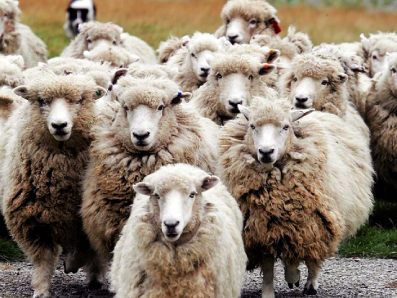 EXPORTING EUROPEAN WOOLS
Voll Products is a wool company that specializes in European wool.
Eric Vollenbrock, owner/director of Voll Products, has many years of experience in sourcing Australian, New Zealand and South American wool which he markets for extensive combing and scouring programs.

Voll Products is now fully focussing on exporting European wool.
Through selective buying and sorting Voll Products offers a range of quality wool which are suitable for various purposes such as combing, scouring and carbonising .

With expert knowledge and expertise Voll Products provides the customer with in-depth information regarding the quality of the different types of wool.
Through this the (end) product will comply with the strictest guidelines and standards.

Voll Products can offer wool at very competitive prices due to flexibility in cost; this through the reliable outsourcing of facilities needed such as warehousing/sorting/pressing and transporting wool to all end users all over the world.

Your Partner in Wool,

Eric Vollenbrock
Director Voll Products.